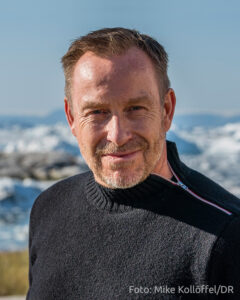 Presentation
Adam Price
Lifestyle & wine & food
Adam Price is a TV host, screenwriter and restaurateur. In 2008, together with his brother James, he won the hearts of the Danes with the TV program "Spise med Price", where they invite viewers into their culinary world with a personal, relaxed and humorous style. The program has now completed 15 seasons and is still one of DR's biggest successes, which hits incredibly wide; both young and old, city and country living have embraced the program. It has taken Adam on a lot of exciting food adventures, which has led to even more TV formats. Most recently the series "Famous Meals", where he teams up with the baking competition winner Frederikke Legaard. In the last 10 years, Adam, together with his brother, has also been a restaurateur with restaurants both in Copenhagen and Jutland. 
In addition to his passion for food, Adam is an internationally recognized screenwriter who has been behind several award-winning series such as Nikolaj & Julie, Herrens Veje, Orkestret, Borgen and Ragnarok. The latter two are currently out in 190 countries with Netflix. Several of the series are produced by the production company SAM productions, of which he is a co-owner. 
Privately, Adam is in a relationship with social debater Katherine Diez, and on his Instagram channel, we as followers are invited along on colorful, culinary journeys, TV recordings both in front of and behind the camera, mixed with completely ordinary and unusual everyday situations. Adam's universe represents exclusivity and good quality, but always conveyed in a way where most people can join in, and where the viewer almost always gets a smile on their face.
Meet other talented Content Creators