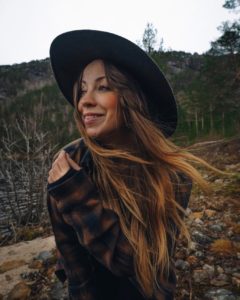 Presentation
Copenhagen Wilderness
Lifestyle
Juila is an adventurous soul with a warm heart for nature, the climate and interiors. She works as a nurse in psychiatry, but likes to visit those places in the world that few people have been.
She is particularly characterized by her unique, visual style, where images and expressions are always of the highest quality. Juila always manages to convey commercial messages, in line with the rest of her universe, which makes her one of the strongest influencers within her segment.
On her platform, she shares glimpses of beautiful wooden cabins at the top of the forest, Danish design that adorns her rooftop apartment in Nørrebro, tips for traveling in nature and, but not least, stories from sustainable Denmark, and all the products and solutions this may entail.
Juila has also shared about her and her husband's struggle with fertility treatment with the mission of breaking down taboos and creating dialogue, where last year they finally succeeded, and they now have a son Roar together.
Meet other talented Content Creators