We love to meet new talent
Are you looking for an internship opportunity related to your studies, and do you closely follow social media and influencers? Do you have a creative mindset with a flair for both visual and written communication? Are you adept at juggling multiple tasks and ready to work independently with a diverse range of clients, both big and small? Then buzzanova might be just right for you!
We are one of Denmark's strongest content marketing agencies, and work with both image and video production, SoMe management and influencer campaigns. With us, you will be part of a professional and outgoing team that loves to work together on relevant and inspiring advertising efforts that create value for both customer and consumer.
A day as an intern
You are not the only one who doesn't know what it really means to be an intern and what tasks you do.
To give a little insight, our interns, Anna and Sine, have described a day in their calendar. The days and tasks vary, but this shows some of the tasks you might do, among other things.
Sine - Campaign Manager praktikant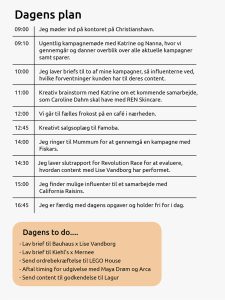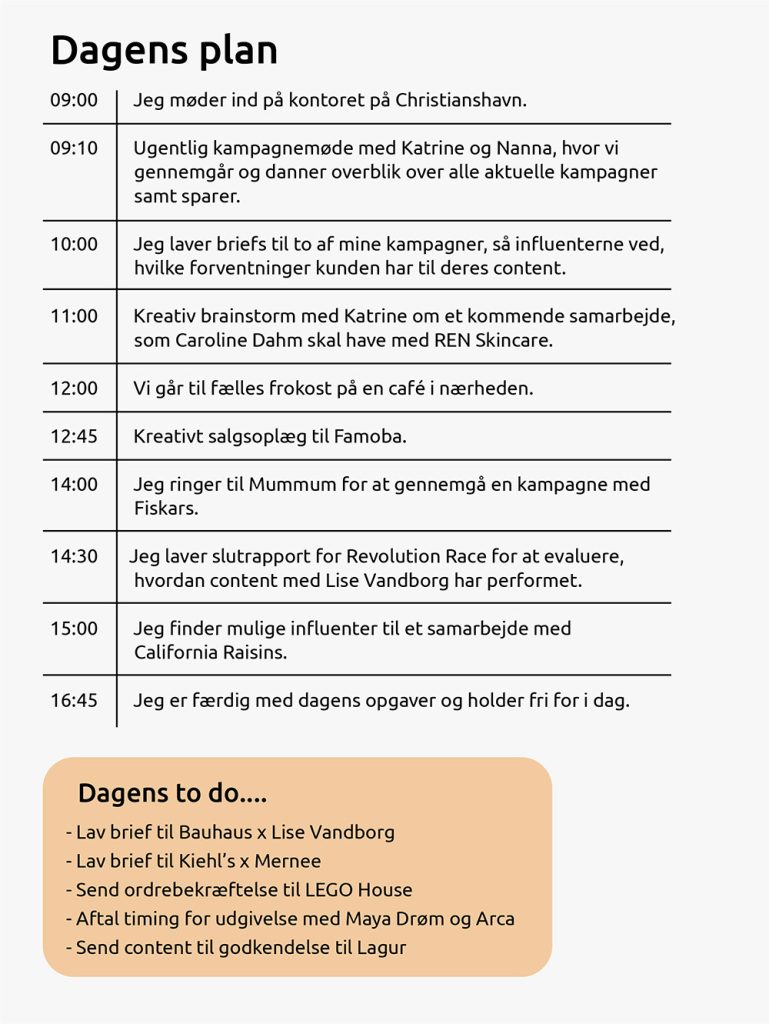 Anna - SoMe praktikant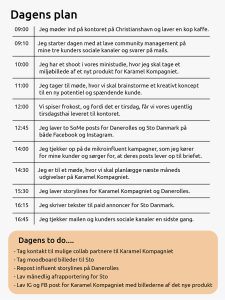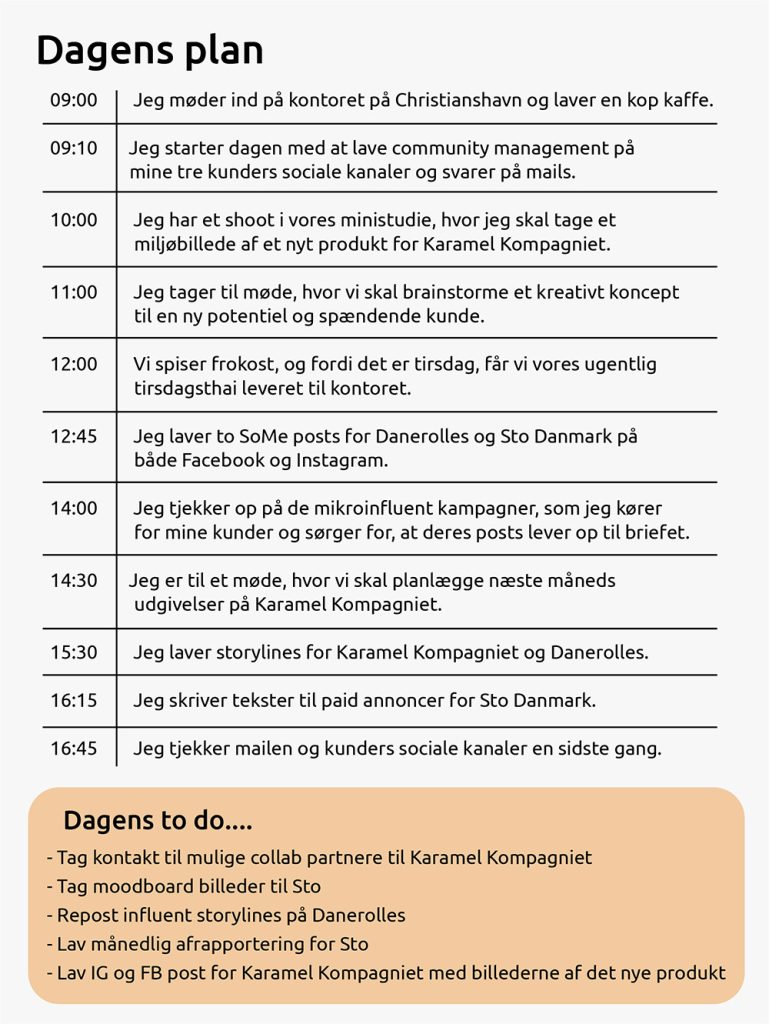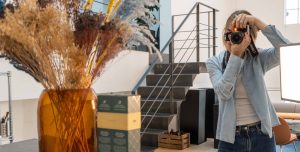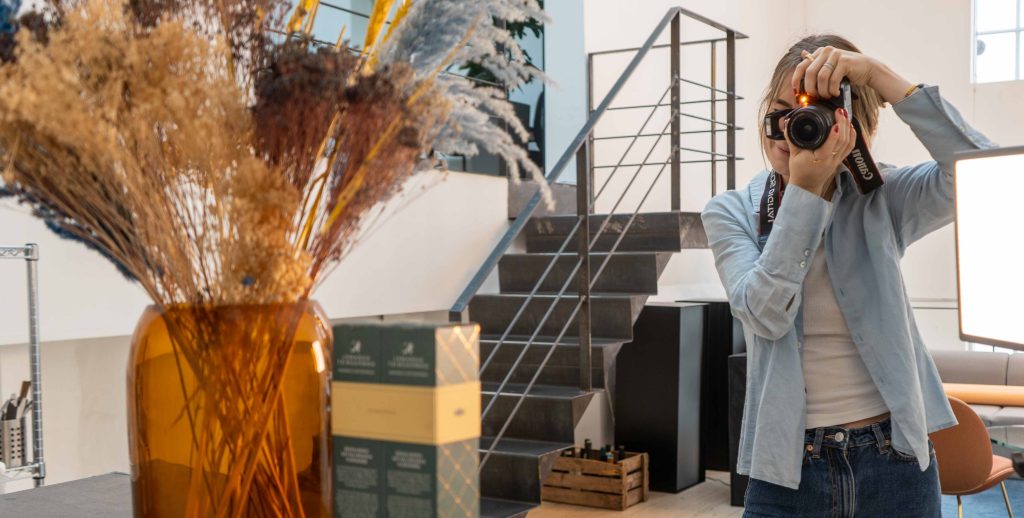 Vacancies
We are looking for a SoMe intern - read more about it here: SoMe intern
We are looking for a Campaign Manager intern - read more about it here: Campaign Manager intern